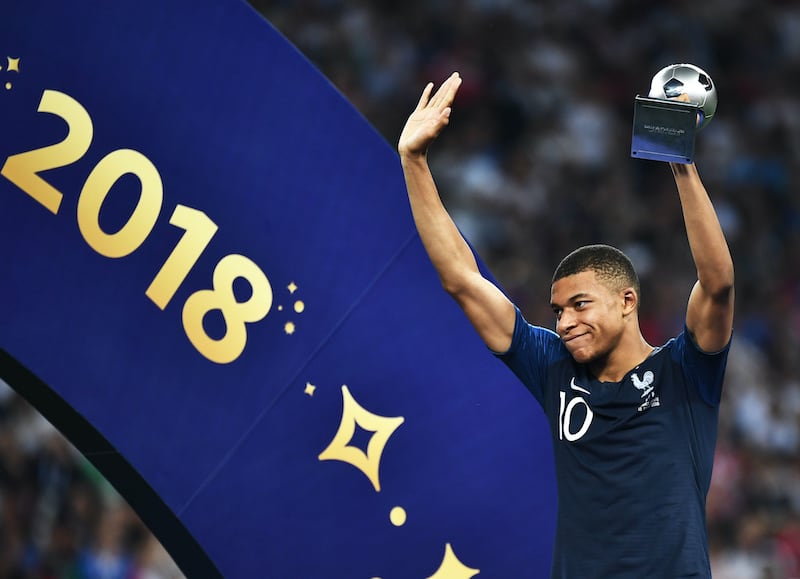 BIO
Over the years, we have been fortunate enough to have been blessed with some of the greatest soccer players in the history of the game. We've seen the likes of Pele, Best, Zidane, Cantona, Raul, Pirlo, and countless others. Right now we're also fortunate enough to see the likes of Ronaldo and Messi, who despite having been in the game for many years, are still arguably in the form of their lives. Every so often a new talent comes along, and that talent that we're looking at today is Kylian Mbappe. Having really showed his dominance at the 2018 World Cup, Mbappe is going from strength to strength. Here's a better look at this special French international superstar.
Who is Kylian Mbappe?
Kylian Mbappe is a professional soccer player from France, whom many are hailing as the best superstar of soccer. His date of birth is the 20th of December, 1998, making him just 20 years of age as of this writing.
His full name is Kylian Adesanmi Mbappe Lottin, his height is 5ft 10, and what has impressed people the most, is the fact that at 20 years of age, the best is still yet to come providing he can stay fit and injury-free.
With his dominance on the ball, his confidence, and his style of play, comparisons are already being drawn to the great Brazilian legend that is Pele, and that is quite the comparison.
Born in Paris, France, Kylian was born to African parents who migrated to France. His father was a soccer coach and so Kylian played and was taught the beautiful game from a young age. In 2014 he played for the France U-17 side.
He made his full international debut in 2017. After a lengthy spell at Monaco, he was transferred to Paris Saint Germain, where he still plays to this day. Already, he has been instrumental in helping PSG secure two Ligue 1 titles.






	
Date of Birth
Dec 20, 1998





	
Place of Birth (Born)
Paris, France



	
Nationality
French



	
Turned Professional
2015



	
Height
5 ft 10 in (178 cm)



	
Salary Contract
$20 million



	
Net Worth
$30 million



	
Official Website
https://kylianmbappe.com/en/



	
Twitter
https://twitter.com/KMbappe



	
Facebook
https://www.facebook.com/kylianmbappeofficiel/



	
Instagram
https://www.instagram.com/k.mbappe







Nike Boots
Kylian Mbappe is endorsed by Nike and wears the Nike Mercurial Superfly 7 Elite MDS FG range. These boots feature a Flyknit fit that wraps the boots around the foot smoothly and effortlessly, promoting greater contact with the ball. They're also lighter, which is yet another reason why Kylian's pace is amongst the best we've ever seen in the game. The boots also utilize less material, so the wearer's foot is closer to the ball. Again, this makes striking the ball effortless. The Mercurial Superfly 7 Elite boots really are special, and if you don't believe us, just ask Kylian.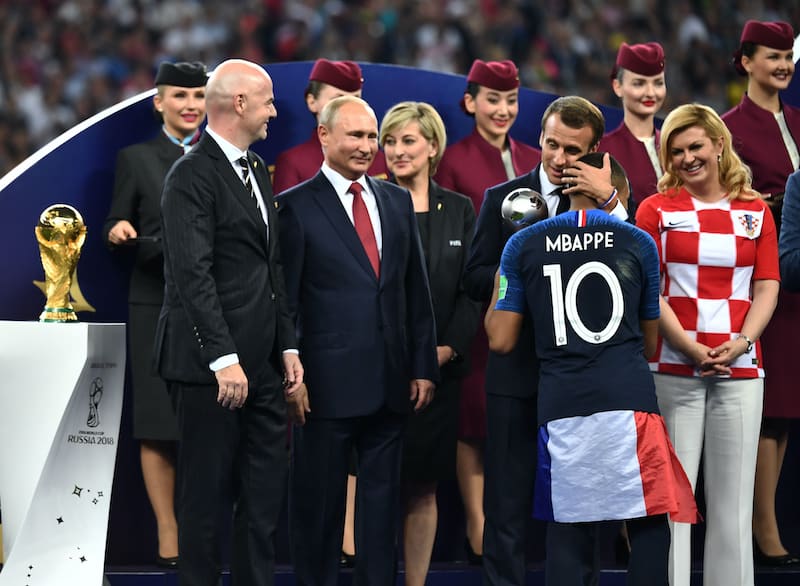 Salary and Net Worth
Kylian Mbappe is only 20 years of age, just let that sink in for a moment when we tell you that his net worth has been estimated between $30 to $60 Million. And annually, Forbes reported he receives a salary of over 20 Million, plus bonus.
Personal Life and Girlfriend
Now, though this is not confirmed, Kylian is rumoured to be dating Miss France 2017 Alicia Aylies.