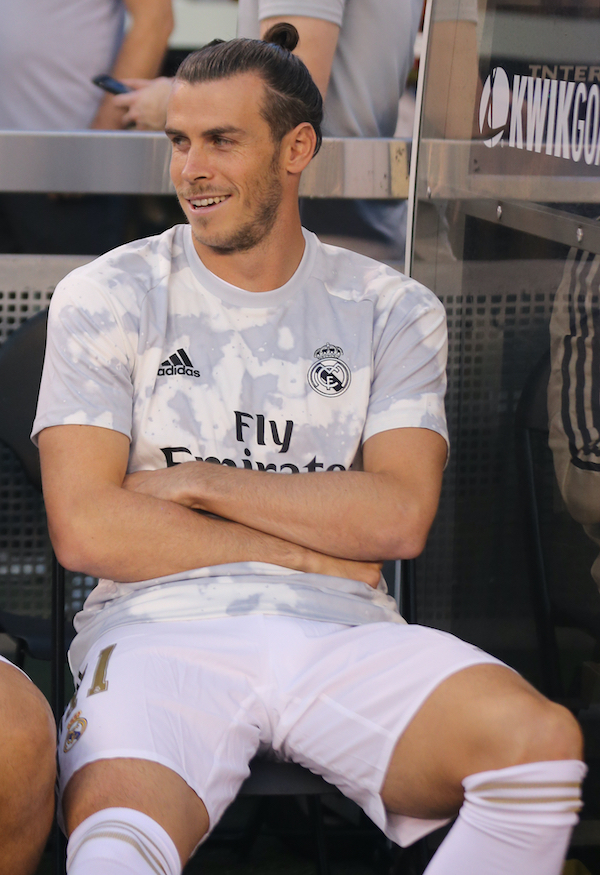 Gareth Bale Bio:
Gareth Bale is a professional Welsh soccer player. He was born on July 16, 1989, in Cardiff, Wales. He started his career with Southampton and Tottenham football clubs.
He is famous as one of the fastest footballers, and his main strengths are physical fitness, stamina, pace, agility, and heading ability. Bale is the wales second-highest scorer of all time.
Age:
His full name is Gareth Frank Bale, and his age is 30 years. He was born to Frank and Debbie Bale, who is a school caretaker and local operation manager, respectively. He started playing soccer at a young age. And by 9 years old was spotted by Southampton while playing at a competition.






	
Date of Birth
July 16, 1989





	
Place of Birth (Born)
Cardiff, Wales



	
Nationality
Welsh



	
Turned Professional
2006



	
Height
6 ft 1 in (185 cm)



	
Salary Contract
$15 million Euro



	
Net Worth
$125 million



	
Fan Website
https://www.gareth-bale.com/



	
Twitter
https://twitter.com/GarethBale11



	
Facebook
https://www.facebook.com/Bale/



	
Instagram
https://www.instagram.com/garethbale11/







Education:
He completed his primary education from the Whitchurch High School. In school, he is not only a good player in soccer but is also actively involved in hockey and rugby. From a very young age, he shows amazing sportsman qualities as he can run a 100-meter sprint within 11.4 seconds only and that too at the age of 14.
He won his first football match at the age of 16 under the category of under 18 for Cardiff and Vale Senior Cup. Later he started his training for Southampton's academy in Bath.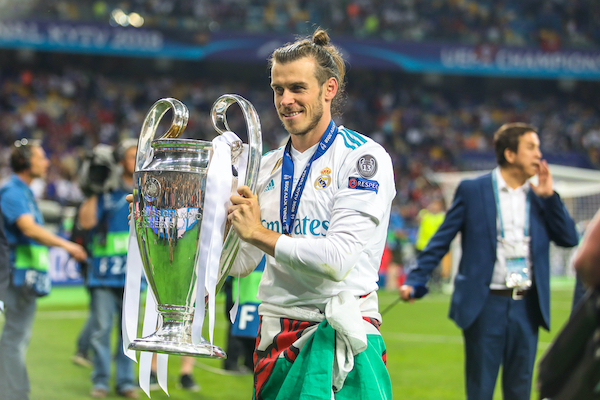 Career:
Bale was first spotted by Southampton when he was only nine years old, where they signed a contract with him. However, at the initial stage of his career, he played as a left-back and gained a reputation of a free-kick specialist. And even won the BBC Wales Young Sports Personality of the year.
In 2007 he joined to Tottenham Hotspur where is involved in a more offensive role. After his spectacular performances, many clubs show interest in him; however, in the mid of 2013, he joined Real Madrid.
He made a goal in his debuted match, impressing his new team and audience. He signed a new agreement with Real Madrid till 2022.
Personal Life Wife/Girlfriend
Bale is engaged with his longtime girlfriend, Emma Rhys-Jones. They are living in Madrid in a lavish Spanish style house. He has two daughters with her Alba Violet, born in 2012, and Nava Valentine, born in 2016.
Net Worth:
As of 2019, Bale net worth is recorded as $125 million. Besides earnings as a welsh player, he also endorses many brands like Adidas (Gareth Bale Collection) and EA Sports, which constitutes his net worth. He also owns a company with the name of Primesure Limited, with 60 percent shares.
Hair
Gareth is known for his hair and using man bun to hide his bald patch. In 2017 There were rumors of him getting a hair transplant.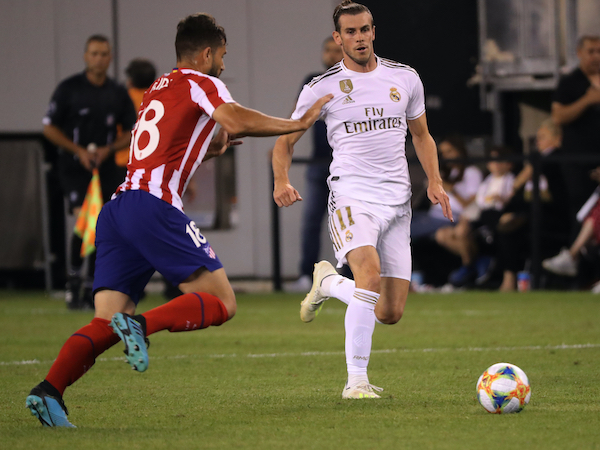 Top Career Winnings:
The full career of Bale is filled with extraordinary performances and winnings. He won the title FAW Young Player of the year in 2007. He is playing soccer from a very young age and is the second-youngest player of the club.
Later he won Tottenham Hotspur Young Player of the year consecutively in 2009 and 2010. He was placed 3rd in the UEFA best player award in Europe in 2016.
Article: James Rodriguez, Net Worth, Height, Weight, Age, and Salary