Cristiano Ronaldo latest pair of Nike CR7 Cleats – Mercurial Superfly boots.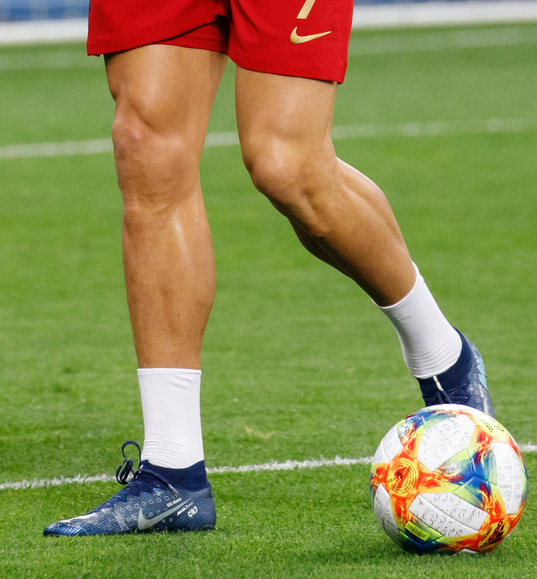 The 34-year-old Juventus star shows off his latest Nike CR7 Cleats set of blue boots, though the color seems to change and we have seen Ronaldo wear Cleats in Green, White, Yellow, and Blue. Fans wanting to buy the CR7 clears will have to fork out $220 to wear a pair.
The Juventus star is one of three players celebrated for their speed in the game.
The Portugal star is one of three players Nike has chosen to celebrate their achievements.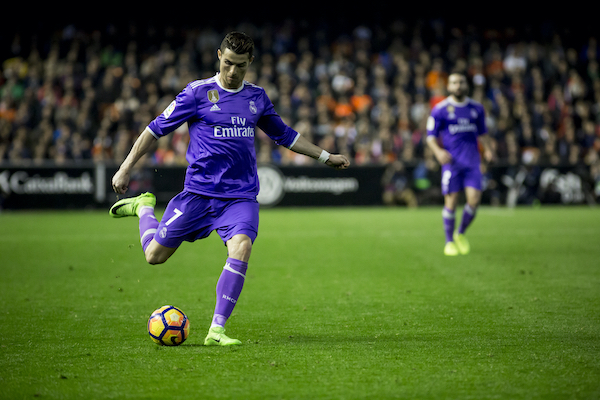 Nike CR7 shoe designs are set to be worn exclusively by Ronaldo, Paris Saint-Germain's Kylian Mbappe, and Australia's Sam Kerr.
"Now, I am excited to see you all follow your dreams in my new #Mercurial Dream Speed."
Ronaldo has been signed by Nike since 2003 and has worn over half-a-century of Mercurial boots so far in his career. This has followed him from Manchester to Madrid, and onto Turin.
The Nike giant will run the Dream Speed series for several seasons, with the first installment coming in a bold Blue and Metallic Silver.
Nike claim: "The Superfly has always had a close fit for high-speed play, but now stronger, softer Flyknit wraps your foot more securely and more comfortably.
"It's also lighter for a crazy-fast feeling.
"Stronger Flyknit uses less material, which means your foot is closer to the ball.
"An ultra-thin finish gives you consistent touch in any condition.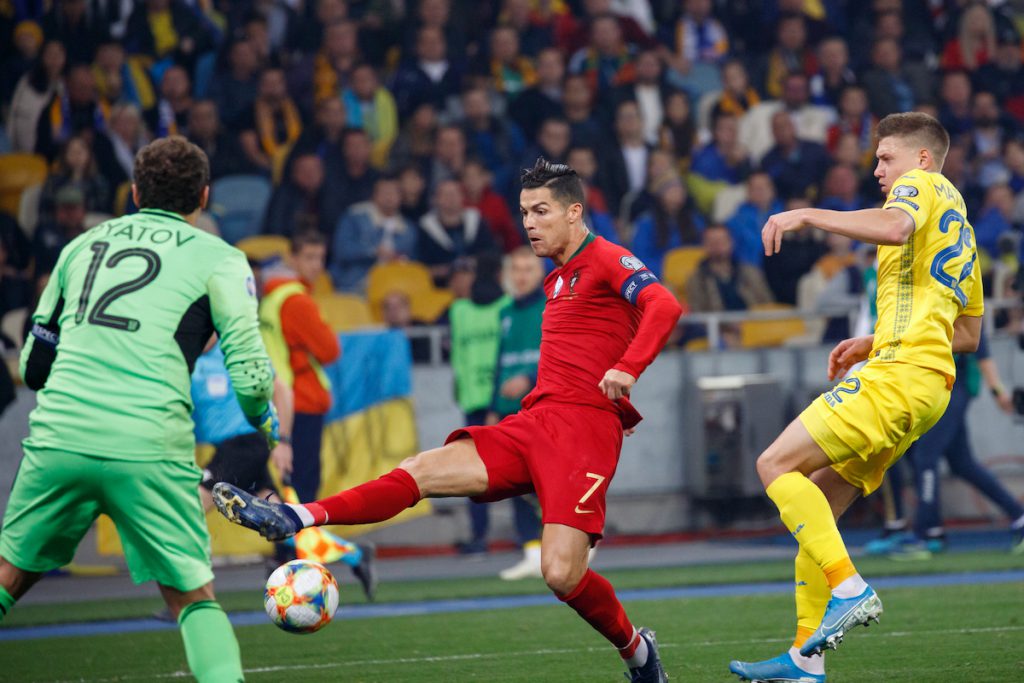 Cristiano Ronaldo's business endorsements and enjoyments.
Sushi Restaurant
Personalized hotels
Fashion such as CR7 denim range
Car collection
Flying his £50m Gulfstream
UK Cheshire Property pad with media suite
Yachts






	
Country
Portugal





	
Date of Birth
February 5, 1985



	
Estimated Net Worth
$450 million dollars 



	
Height
1.85m (6 ft 1 in)



	
Born
Funchal, Madeira, Portugal



	
Portugal Senior Team Debut
2003 (18 years old)







"Your forefoot flexes when you run. The new Nike Aerotrak plate helps turn that into speed by snapping back into place after every step for a fast, springy feeling."
Nike first launched the Mercurial in 1998.
Ronaldo was the first player to have a signature R9 Mercurial shoe.