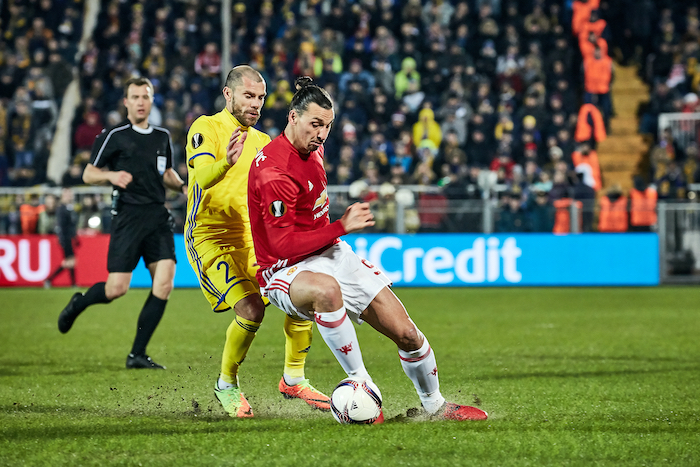 Bio
Zlatan Ibrahimovic is the 6 ft 4 in (195 cm) Swedish Footballer who played for Manchester United. He also played for the Swedish national team as a captain from 2010 till 2016. In 2016 he took retirement for international football. He is extremely popular for his astounding prolific strikes. And the Zlatan number 9 jersey (number 10 for Sweden) is very popular among his fans. Throughout his career, he won 33 trophies making him one of the most achieved active footballers.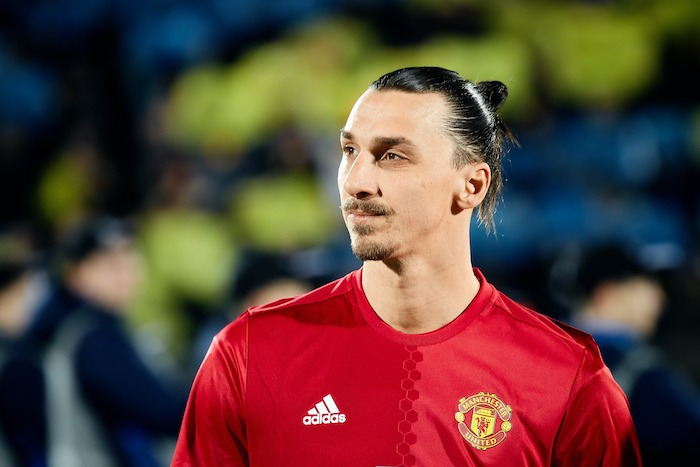 Early Life Background & Childhood
He was born on 3rd October 1981. He was brought up and raised in Malmo, Sweden. His parents were Muslim immigrants in Sweden named Jurka Gravic and Sefik Ibrahimovic. When he was 2 years old, his parents got separated, and he lives with his mother. He had seen a hard time of poverty when he was a kid. He started taking training in football sports when he was just six years old. His mother bought him his favorite pair of football shoes on his birthday that drives a passion for him to excel in football. As a kid, he played football for FBK Balkan and Malmo BI. During his teenage time, he played for local clubs.






	
Date of Birth
October 3rd, 1981





	
Place of Birth (Born)
Malmo, Sweden



	
Nationality
Swedish



	
Turned Professional
2001



	
Height
6 ft 4 in (195 cm)



	
Salary Contract
$7.2 million



	
Net Worth
$190 million



	
Official Website
https://zlatanibrahimovic.com/



	
Twitter
https://twitter.com/ibra_official



	
Facebook
https://www.facebook.com/ZlatanIbrahimovic/



	
Instagram
https://www.instagram.com/iamzlatanibrahimovic







Professional Career
Zlatan Ibrahimovic's passion and hard work towards football made him a rising star on a domestic football level. This made him earned a golden chance to represent himself on an international platform for playing in support of Croatia and Sweden. But he chooses to stay with Sweden throughout his whole career. In 2001, he started his career as a professional football player in a friendly football match which was played opposite the Faroe Islands.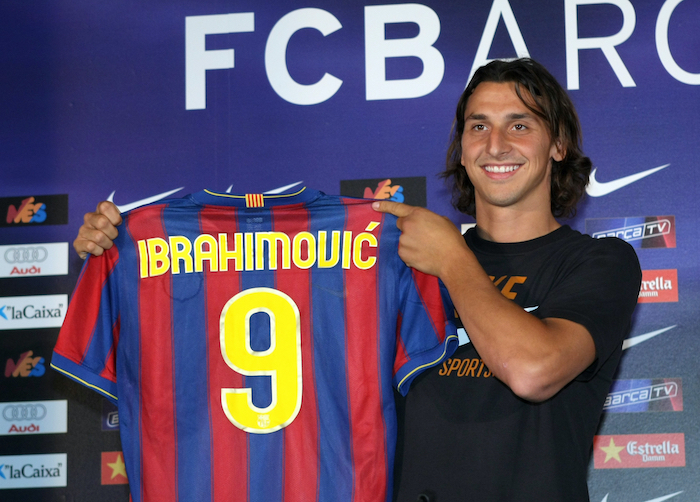 In 2002, he was part of the Swedish team in the world cup series. But his team was eliminated from the world cup in the early stages. But the way he performed in the matches won so many hearts. He became so much popular when he scored three goals in the qualifying round of the UEFA European League tournament in 2004.
Throughout his whole career as a professional footballer, he has won many awards and prestigious titles. In 2006, he was respectfully honored with 'Italian Oscar del Carcio'. In the year 2007, his team was entitled as a team of the year by UEFA. They won the title in 2009 as well.
His current team LA Galaxy show some of his goals on Youtube and LA Galaxy official page
Personal Life and Wife/Girlfriend
He is in a long term relationship with his girlfriend, Helena Seger. They have two sons. Currently, he is residing in Manchester and is also having a house in Malmo. He has always remained the part of media headlines for his aggressive straight-talking approach.
Zlatan Ibrahimovic Net Worth
According to a 2019 article, it was reported, Zlatan Ibrahimovic's net worth is around $190 million. When he was playing for Manchester United, his annual income was about $35 million.
Another article on Mohamed Salah