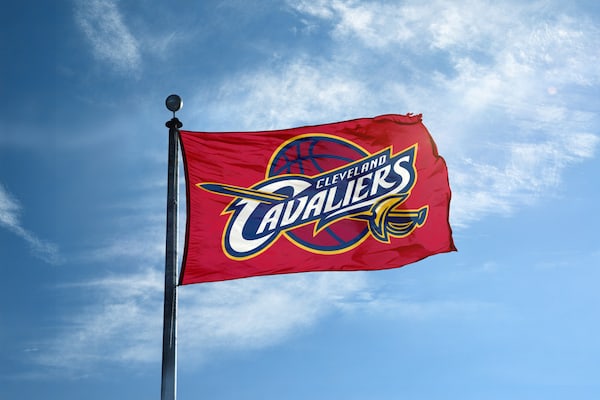 Perhaps better known for his personal life than his playing career, Tristan Trevor James Thompson is a professional basketball for the Cleveland Cavaliers, playing in the NBA.
Born in Toronto, Canada, Thompson is currently 27 years old and has played professional basketball since 2011. Prior to this time, Thompson attended college in Texas, but left at the end of freshman year to join the NBA, making his debut for the Cavaliers in December 2011. Impressing from the get-go, Thompson made the 2012 NBA All-Rookie Second Team, during his first full season in the league.
Towards the end of the 2015 season, Thompson was contractually a free agent but decided to re-sign with the Cavaliers for a further five years. His current contract is thought to be worth $82 million, and shortly after negotiations completed, the Cavaliers (with the help of Thompson) won their first NBA championship in 52 years.
Salary and Net Worth
Thompson is relatively underrated, and few know that he is the first player in the history of the Cavaliers to play in 400 regular games consecutively, starting in December 2016 onwards. He has a net worth of around $35 million currently, however that is expected to go up, as his contract increases by $1 million for every season.






	
Nationality
Canadian





	
Date of Birth
March 13, 1991



	
Estimated Net Worth
$35 million dollars 



	
Height
2.08m (6 ft 10 in)



	
Born
Toronto



	
NBA Draft
2011







Personal Life
On top of this, Thompson 'enjoys' a large amount of attention for his personal life, with on-off partner Khloe Kardashian. A parent of two children, Thompson welcomes baby True Thompson into the world with Kardashian in April 2018. Despite this joyous occasion, the days prior to the birth were marred by wide-spread cheating rumours. Kardashian seemed to have forgiven the faux pas, however further rumours of cheating with a close family friend of the Kardashian clan has since emerged, throwing doubt into the future of the relationship.
Despite his talent on the court, Thompson is far better known for his personal life, perhaps unfairly. Whether he can ride out the storm of constant cheating rumours remains to be seen, as many Kardashian fans are certainly not on Thompson's side since torrid stories emerged. Continuing to play ball, the Cavaliers continuously select Thompson in the side and personal issues don't seem to be affecting his prowess on the court, with the Cavaliers still riding high in the NBA.
Currently, Thompson doesn't have any big named endorsement deals, and it will probably stay that way until personal rumours have died down. Despite that, his worth to the Cavaliers speaks volumes.
Article on Is James Harden on Track for MVP?