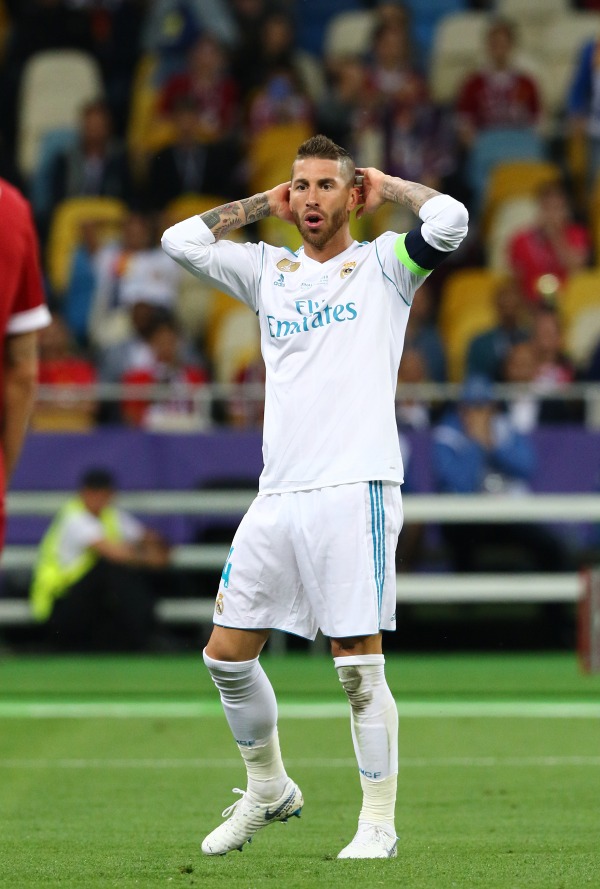 Sergio Ramos Bio:
Sergio Ramos is a Spanish professional football player who is currently captain of Real Madrid and also playing in the Spanish national team. Ramos is a very prominent football player praised for his skills and tactics on the field. Many hail him as the greatest defender of his generation for his playing skill. He came up through the famous youth academy Sevilla and then playing two seasons with a senior side. His lucky break came from Real Madrid in 2005 and from then on, the rest is history. He has played for Real Madrid constantly from then, and during the course of his time there, and won more than 20 titles including 4 La Liga titles and four UEFA champions titles. His achievements don't just stop there. He has been nominated to the  FIFA FIFPro World XI a number of times.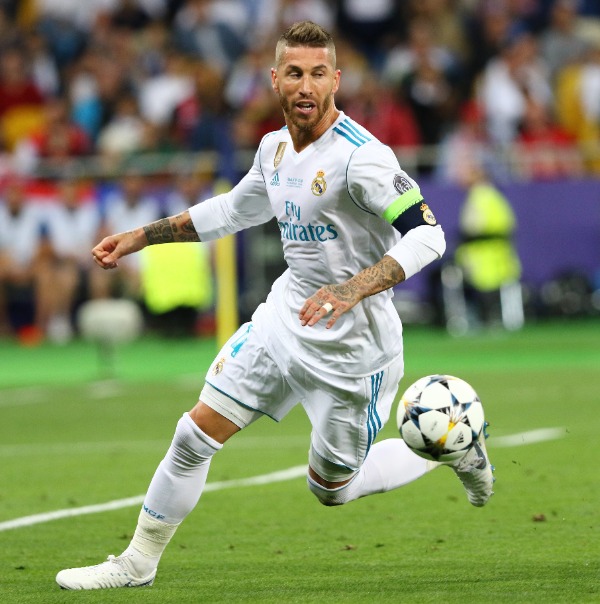 Career:
Sergio was born in Camas, which is a small town in Seville located in Spain. He started off with his local club Sevilla growing through the ranks and developing his skills. In 2004, he made his debut team game (as well as his first La Liga game). He played in over 40 games in the year that followed, and in 2005, he got a call from Real Madrid – for a spot in the team. The contract that was offered to Sergio was a cool 27 million Euros. Sergio's Jersey was the number 4 shirt, which he took over from Fernando Hierro. His first professional goal came on December 6th 2005.
Ramos has represented his home country, Spain many times in the international field. He has played for Spain at 3 World Cups and 4 European Championships. When he played for Spain, they won the 2010 World Cup as well as the UEFA Championships in 2008 and 2012. He is considered to be a lucky charm for the Spanish side. He is the record holder for being the most capped player in the entire history of the Spanish team, and also broke the record for being Spain's youngest ever player to get to 100 caps (in 2013).  
On the flip side, he is also the most carded player in the history of Spanish football and has many disciplinary records filed against him for his tactics on the field.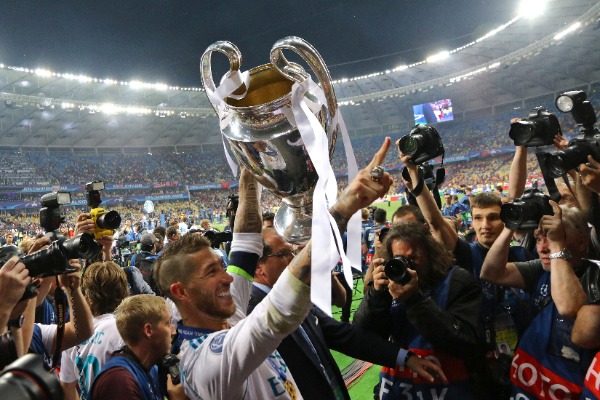 Contract and Net Worth: 
Sergio reported salary is $25 million dollars and his estimated net worth is $80 million dollars.
Personal Life:
On the personal front, he was in a relationship with Pilar Rubio who is a journalist, and this started in 2012. The relationship culminated in the couple getting married in 2019, and they have three children.
| Date of Birth |  30 March 1986 |
| --- | --- |
| Place of Birth (Born) | Camas, Spain |
| Nationality |  Spanish |
| Turned Professional | 2004 |
| Height | 6 ft 0 inch |
| Salary Contract | 20 Million Euros |
| Net Worth | 80 Million USD |
| Official Website | https://www.sergioramos.com/en/ |
| Twitter | @SergioRamos |
| Facebook | //www.facebook.com/SergioRamosOficial/ |
| Instagram | @sergioramos |