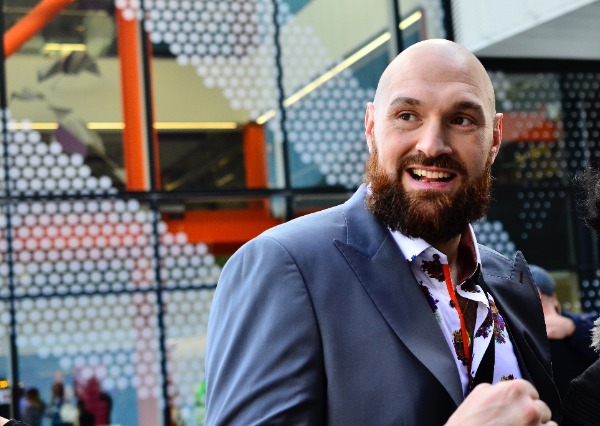 Tyson Fury Bio:
Tyson Fury is a British Professional Boxer was born on August 12th, 1988 in the town of Wythenshawe in the United Kingdom. He holds the title of the world's best heavyweight fighter awarded to him by the Ring. Named "Tyson" by his father John after the then world champion of the heavyweight boxing league, Mike Tyson. When Tyson was born, he was three months premature and was underweight (weighing only 1 pound), and so his doctor told his father that there wasn't a lot of chance for Tyson to survive. His parents had already lost two daughters who were also born prematurely, and so this is the reason why he was named Tyson – proving that he was a fighter who survived.  
Fury's family comes from a long line of boxers and have the boxing tradition deeply engrained in them. John (Fury's father) used to compete as a boxer in the 1980s, and he used to go by the name, "Gypsy" John Fur. From this heritage, that Tyson has also given himself the nickname "Gypsy King".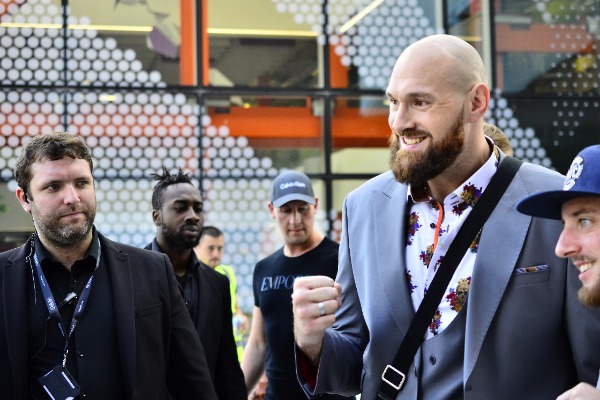 Career:
Fury started off as an amateur boxer, playing for both England and Ireland. Before he became a professional, he took the ABA super-heavyweight title in the year 2008. However, it was at this time that he got bored of amateur boxing, and did not decide to prepare for the 2012 Olympic games.  
In 2015, Fury won the world heavyweight title after an epic showdown with Wladmir Klitschko, who was defeated after 12 rounds. But the title was lost due to a legal clause in which Fury was supposed to have a rematch.  
In 2019 Fury also appeared for the WWE (World Wrestling Entertainment) show "Smackdown". And also signed a contract with them to appear on episodes of "Monday Night Raw".
Endorsements, Salary and Net Worth
Tyson reportedly only earned £2.3m from his fight with Deontay Wilder. But his net worth will soar to over £100m after his contract with ESPN and upcoming fights.
Fury uses Everlast branded boxing gloves after signing a deal with the company.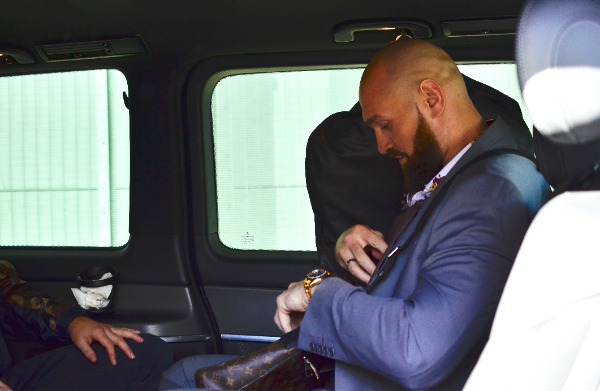 Personal Life:
Fury received criticism for making statements holding to his Christian beliefs in which he had denounced abortion and homosexuality. He has since apologized and has been recognized by many people as "The People's Champion". He has been praised for his open and honest dialogue about the emotional issues that he has faced in his past.  
On a personal front, he is a Catholic, as is his wife, Paris. They married in 2008 at St. Peter in Chains Catholic Church, located in Doncaster, South Yorkshire. Tyson and Paris have five children and they live in Morecambe, Lancashire.  
| Date of Birth | 12 August 1988 |
| --- | --- |
| Place of Birth (Born) | Wythenshawe, United Kingdom |
| Nationality | British |
| Turned Professional | 2008 |
| Height | 6 ft 9 in  |
| Salary Contract | 12 Million Pounds |
| Net Worth | 3 Million USD |
| Official Website | http://www.tyson2fastfury.co.uk/ |
| Twitter | @Tyson_Fury |
| Facebook | https://www.facebook.com/TysonFuryGypsyKing/ |
| Instagram | @gypsyking101 |