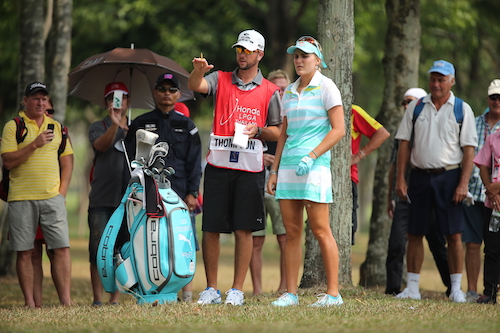 The LGPA Tour is extremely popular amongst female golf players, with all eyes on the top 10, vying for supremacy over one another.
If you're a budding female tennis player, you'll no doubt want to know which golf clubs the top 10 on the LPGA tour are using, so you can emulate your hero and work towards playing against them in the future!
Choosing a golf club is a difficult and time-consuming thing. You can opt for the same club as your favorite player if you like, but how can you be sure that your game is the same as theirs? There is a distinct feel and difference between every single type of golf club, and in that case, it's far better to go down the individual route and choose a club which enhances your strengths and reduces your weaknesses.
A golf club has to feel natural in your hand, with the right amount of weight to add power and stability, but it also has to be lightweight enough to allow you to move freely, and not be weighed down by equipment which simply isn't right for you. Every single person has a different body shape and grip, and that means that every golf club isn't going to be right for every person – one size does not fit all in this regard, whether male or female.
For this reason, purchasing a golf club is a huge decision and often time-consuming one. Finding out as much as you can beforehand serve you well, but it's also a good idea to look at what the pros are using, to give you more information and a few names which you might like to look into a little deeper. For instance, maybe you want to use what the world number 1 is using, not only for kudos but also because it fits your game just as well as it fits her.
This is a personal decision and one you have to get right if you don't want to spend a small fortune.
If you're not sure where to start and you want to know which golf clubs the top 10 elite women's players are using at the moment, let's explore a little further. Below you will find information on which golf clubs the current LPGA top 10 are using. Remember, rankings change and so do endorsements; if a contract is coming to an end, a player may choose to go elsewhere and try a different set of clubs. In that case, we can only give you the information have right now, but that's certainly good enough in terms of where, to begin with your own golfing game!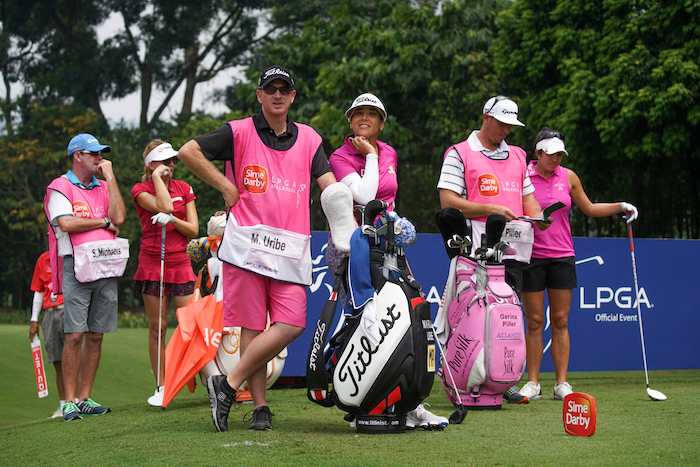 Golf Clubs Used by The LPGA Top 10
Always shifting and changing with every single tournament, the current LPGA rankings look a little like this:
Jin Young Ko
Jeong Eun Lee
Sung Hyun Park
Lexi Thompson
Minjee Lee
Brooke M Henderson
Sei Young Kim
Nelly Korda
Ariya Jutanugarn
Hyo Joo Kim
Who is your favorite player from the top 10 we've just mentioned? Big money winners and huge kudos come to these players on a regular basis, so you can take their advice when it comes to which golf clubs to purchase!
Every single one of those players is a regular event winner, but the world number 1, Jin Young Ko is the most successful at the current time. Having recently won the Evian Championship, Jin Young Ko is a Callaway ambassador and as a result, she uses Callaway clubs for huge games and tournaments. And uses Titleist Balls
For her most recent victory, Jin Young Ko used the Callaway Epic Flash Sub Zero, and used it alongside the three wood and five wood of the same brand and make. It worked very well, and perhaps this is something you can try too! One of the biggest brand names in the golf club world, you'll be able to fid Callaway clubs for a good price if you shop around, but always remember to check deals before making a purchase.
World number two, Jeong Eun Lee, the most recent US Open Winner is another Callaway user, sticking with the Apex Pro 19. Alongside this club, she uses the Titleist Pro V1x balls which are extremely popular in both the men and women's games. This type of ball is quite expensive, being the most technologically advanced in the game at the moment, but it certainly has its major advantages and could give you the edge, when used with the right set of clubs.
Next up we have Sung Hyun Park, who sticks with the ever-popular TaylorMade brand. For her latest KPMG Women's PGA Championship victory she used the P770 club, with a 9 iron. Everything Sung Hyun Park uses is TaylorMade, having signed a deal with the brand, just like many of the men's players on the PGA Tour.
Lexi Thompson does things a little differently, opting for the Coba King F9 Speedback for her win at the ShopRite Classic back in June, whilst Minjee Lee uses Srixon for her equipment requirements.
What About Numbers 5 to 10?
Work number 5, Brooke Henderson is a recent Meijer Classic Winner and she is a brand ambassador for Ping WITB. For her recent victory, she chose the G400, with the Ping 3 wood, 5 wood, wedges, and putter, creating a full set to choose!
Sei Young Kim plays with he MIZUNO JPX Tour clubs but pairs this with the ever-popular Titleist ball. Nelly Korda uses a split set, all from PXG, and again, another fan of Titleist balls.
Rounding up the top ten we have Ariya Jutanugarn and Hyo Joo Kim.
Jutanugarn uses the TaylorMade RSI TP UDI club, whilst Hyo Joo Kim is a fan of the Japanese brand, Yonex.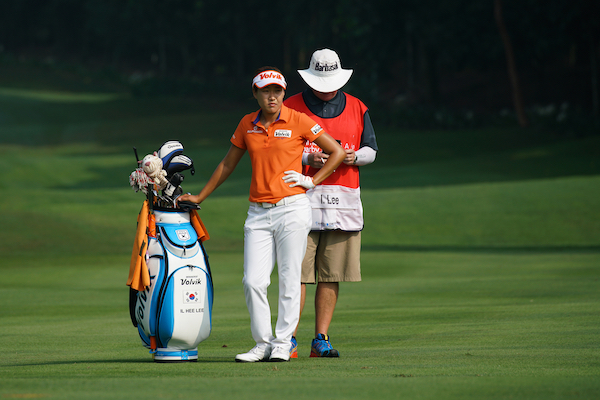 How to Find The Ideal Golf Club For Your Needs
Now you know which clubs the top 10 on the LPGA tour use, what about you?
Do you feel inclined to follow in the footsteps of your favorite player or are you more concerned with your own game and finding the best type of clubs for you?
It's best to do a little of both. There is nothing wrong with following in the footsteps of your golfing heroes when it comes to equipment; after all, they're professionals, winning tournaments at every turn, so they know a thing or two about the right golf clubs and equipment for the job! On the other hand, everybody plays golf slightly differently, with different strengths and weaknesses, different specific shots, and ways to hit. In that case, choosing a more bespoke option, whilst taking into account professional preferences, is the best way to go.
The best starting point is to go to a professional store and have a proper fitting. This means measurements and understanding your specific swing. If you can, do this in real-time and don't use a simulator, as this won't give you a true feel of what it is like out there on the green, hitting shots that could make your next tournament!
It can also be very confusing for a beginner when shopping for equipment. Not only do you ache the starting point of the club, but you need to add in wedges, drivers, and balls. Balls themselves are far more technological than you might think!
With that in mind, it's a good idea to do your research ahead of time and think carefully about what you're going to be using your clubs for. How often are you going to play? What type of terrain will you be playing on? Is it worth spending a lot on a set of clubs that you might not use that often, or are you a keen golfer who is looking to perhaps replace an old, tired set?
Knowing your requirements will allow you to save time and money.
The best players on the LPGA Tour are often driven by contracts with various companies, but they also choose the equipment which suits them the best. For the most part, it won't matter if one company throws a big dollar contract at a player if the player in question doesn't rate the equipment being offered to them. The quality of play has to be at the center of the decision, and that is why when a player uses a specific piece of equipment on a regular basis and wins with it, you know that particular option is a good one to look into further.
The problem? The more endorsed an item is by perhaps the LPGA top 10, and the PGA top 10, you're going to find higher price tags as a result.
Shop around, find the best deals, and remember to hold the clubs in your hand and get a real feel for them before you make a final decision. This will be a costly mistake if you get it wrong, but it will save you cash in the long-term if you get it right.