If you're a keen golfer and you want to emulate your favourite players, you'll no doubt want the same kit as them.
The best golf clubs in the game don't come cheap, but the top players in the men's game opt for quality over price. Of course, they also have rather lucrative sponsorship deals with the top sports companies, which helps them out!
You'll no doubt be aware that a top golfer has more equipment in his bag than just a set of clubs, but this is one of the most important pieces of kit. Each player has difference preferences, and whilst it does depend upon which company they are sponsored by, it also depends upon what club they prefer in terms of grip, hold, and of course, perhaps also a little superstition.
At the current time, the top 10 players on the men's PGA tour are:
Brooks Koepka
Dustin Johnson
Rory McIlroy
Justin Rose
Tiger Woods
Francesco Molinari
Bryson DeChambeau
Jon Rahm
Justin Thomas
Patrick Cantlay
So, what do these top ten guys use?
Let's explore.
What's in Brooks Koepka's Bag?
In many ways, Koepka has a huge advantage; currently, he isn't tied to any particular company in terms of sponsorship, which means he is open to use whatever he feels suits him best. This also means that you can follow his advice, knowing that it isn't influenced by contracts!
Currently the world number one, Kopek has won four majors to date, and he has always been a loyal Nike supporters in terms of clubs. When Nike announced they were no longer going to supply hardware in the golfing niche, there were a few products which stuck around on the market, with the Nike Vapor Fly 3 iron being one of the most popular. This is a club which Koepka uses on a regular basis. He also mixes things up occasionally and uses the TaylorMade M5 quite regularly too.
When you consider that the world number one is one of the longest hitters in the game, this club helps him to hit distances of up to 308.1 yards!
What's in Dustin Johnson's Bag?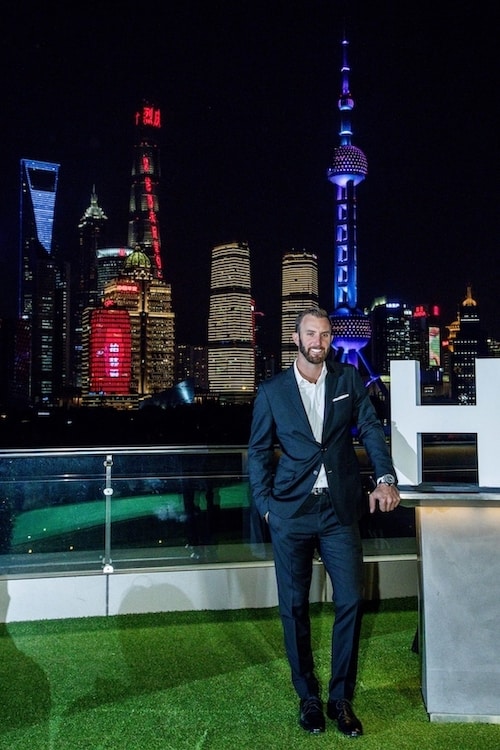 Currently sitting at number 2 in the PGA rankings, Dustin Johnson is a loyal TaylorMade player, having used this brand for his entire career to date.
Johnson is currently using the TaylorMade M6 driver, but he does occasionally switch things up and opts for the TaylorMade M5 also, which has the new speed injected twist face technology incorporated. Johnson says this gives him the ability to slide towards the toe when hitting his shots.
What's in Rory McIlroy's Bag?
A four times major winner, McIlroy is one of the most popular players on the tour and as a result, many fans want to emulate his style and use the same clubs as him. In that case, you need to be looking towards TaylorMade once more.
Having signed a lucrative deal with TaylorMade back in 2017, you will find a plethora of the brand's equipment in McIlroy's bag, but this golfing season he has been seen using the newest addition – the TaylorMade M5. The same clubs seen in the bag of Dustin Johnson, the TaylorMade M5 has the newest technology incorporated, and this helps McIlroy regular hit distances of over 300 yards.
What's in Justin Rose's Bag?

If you're tired of hearing about TaylorMade to this point, it's going to improve at this moment, as Justin Rose does things a little differently. Rose switches it up a little and incorporates Honma into his equipment bag.
Having signed a deal with Honma Golf recently, Rose uses the company's irons and wedges, whilst also using a driver from the same brand. He has been seen using the Honma World 747 460 driver, having been a loyal TaylorMade M3 driver fan in the previous year.
What's in Tiger Woods' Bag?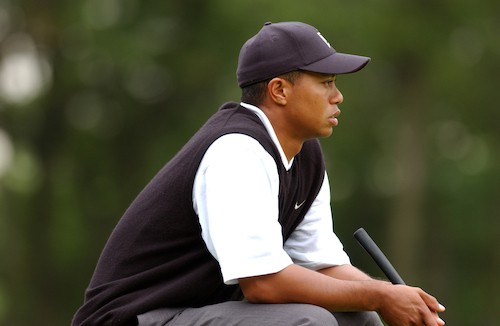 Probably the most famous player on the PGA tour, the clubs Woods uses are always emulated by golf fans in quick succession; whenever he changes his preference, his fans do too!
Having won a huge 15 majors, Woods is a TaylorMade fan too, with the M3 driver in his bag in 2018, before moving to the TaylorMade M5, along with many of the other top 10 players on tour. Again, this is down to the speed injected twist face technology that everyone is such a huge fan of at the current time.
What's in Francesco Molinari's Bag?
The hugely popular Italian is currently number 6 in the world rankings, having won the Open Championship in 2018 and the Race to Dubai. To top off a momentous 12 months, Molinari also decided to change the clubs he uses, switching to Callaway.
In the past, Molinari has been a Nike faithful, but as the company has stopped producing golf gear, he was forced to make a change. He then moved to TaylorMade, as many of the other top players, but made the switch to Callaway soon after. He currently uses the Callaway Epic Flash Sub Zero Driver, which he has certainly put to good use!
What's in Bryson DeChambeau's Bag?
Bryson DeChambeau does things a little differently to the rest of the pack, and the world number 7 currently uses the Cobra King brand of clubs.
Currently using a Cobra King F8, DeChambeau opts for the thick JumboMax grips when playing professionally, and these are the largest grips you'll find on the market. He also always goes for seven iron length, which gives him an even swing, regardless of which club he picks up.
If you really want to follow in his footsteps, the Cobra King Forced MB One Length irons were made exclusively for DeChambeau!

What's in Jon Rahm's Bag?
The popular Spanish player, Jon Rahm, doesn't surprise with his clubs, and he is another faithful of the TaylorMade variety. Currently using the TaylorMade M5 with speed injected twist face technology, Rahm has been using this particular club since it was launched, liking the extra distance it gives him and the control on hitting.
Having been signed to TaylorMade for a while now, if you want to emulate your favourite Spaniard, you need to look towards the latest technology in the TaylorMade brand.
What's in Justin Thomas' Bag?
The American world number 9 is one of the longest hitters in the game, and that means he needs a strong club that allows him to reach such long distances. Shunning the TaylorMade club, Thomas uses the Titleist clubs, and he has been using these for as long as he has been professionally in the game.
Currently using the TS3 driver by Titleist, this is the latest club in the company's range, and he began using it at the US Open in 2018.
What's in Patrick Cantlay's Bag?
The PGA number 10 ranked player, Patrick Cantlay, has shown huge potential over the last year or so, breaking into the top 20 and then moving to the top 10. Having nearly quit golf altogether, due to a back injury, Cantlay is one of the most consistent players on tour.
Cantlay is another of the Titleist players, and he currently uses the Titleist 917D2 driver. Many of the other players who use the Titleist brand stick to the newest clubs on the market, such as the TS2 or TS3, but Cantlay prefers to go down a different route, which has certainly served him very well over the last couple of seasons!
Final Thoughts
The best players in the game know how to get the best out of any golf club, but the most up to date technology will always turn the head of a professional. If one of your favourite players is using a club and they're doing well at majors, you know it's a club that's worth investing in.
If you're thinking of purchasing any of the clubs we've mentioned, it's certainly worthwhile shopping around to make sure you find the best deals. Clubs are not the cheapest things in the world, and if you can save a little cash here and there, it will certainly serve you well.
It's also worthwhile checking out the different models in a certain range, and not simply going for a specific club because your favourite player has it in their bag. We all play slightly differently, and it's worth doing your research into which club will accentuate your golfing strengths and help to improve any weaknesses you might have.
If you want to work your way up to the top rankings in the game at some point in the future, if you're a budding Tiger Woods, then you need to understand your strengths and your weaknesses and work with both accordingly.
Remember, players change their club preferences on a regular basis, and this will be influenced by new contracts, but also by new products that make their way onto the market. Do your research, work with your own game, and shop around for deals on the clubs which serve you best.